Special
Our live caricatues will guests entertained and are the perfect party favor – one your family and friends will cherish for years to come
  GET A QUOTE NOW!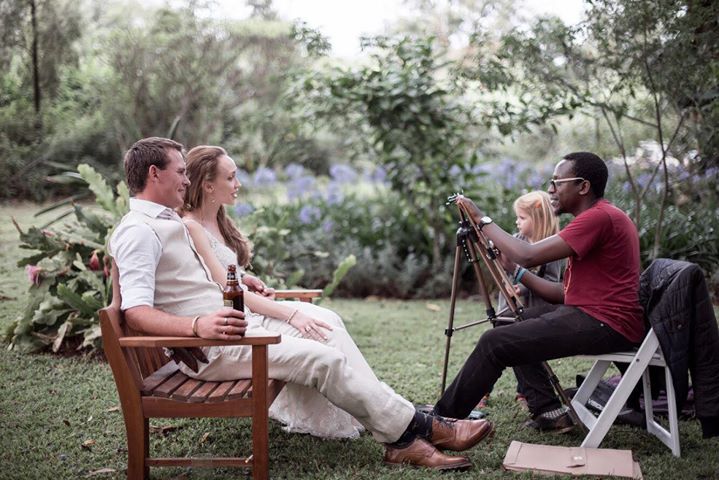 why hire us for your wedding?
get a ruracio/ wedding e-card
Psyche up your family and friends with a caricature invite Order here. Get a FREE e-card invite with every live caricature booking you make.
So much fun for your guests
Caricatures will keep your family and friends laughing throughout the reception, they won't stop talking about it.
Perfect wedding souvenior
For each event booked we'll give you a free caricature invite to get your friends and family. excited.
Free special message on each drawing
We'll print a black and white logo/message on the bottom of each paper so that each drawing your guests take home will have your branding on it.
YOU'RE GUARANTEED TO WORK WITH A PROFESSIONAL
We have had 4 years in the business and all of our artists are hand picked experts in the field. We guarantee a punctual, polite, and completely professional experience for you.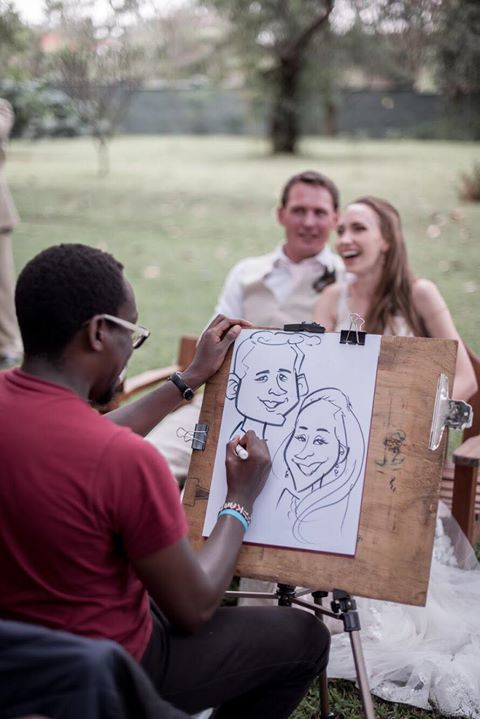 here's what we can DO FOR YOU:
ecaRDS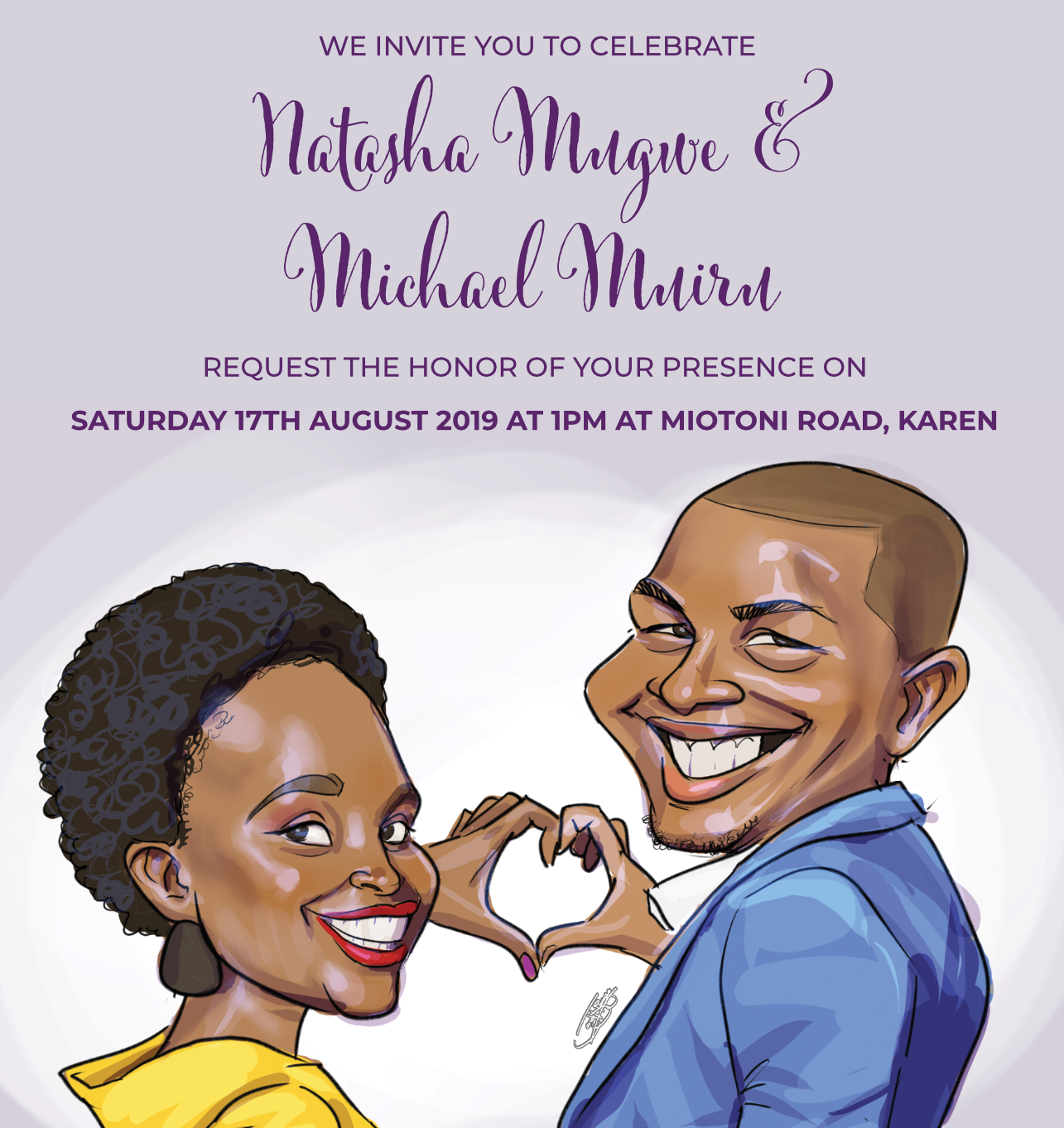 HEAD TO SHOULDER CARICATURE
SIMPLE BACKGROUND
INVITATION TEXT
9,900 KES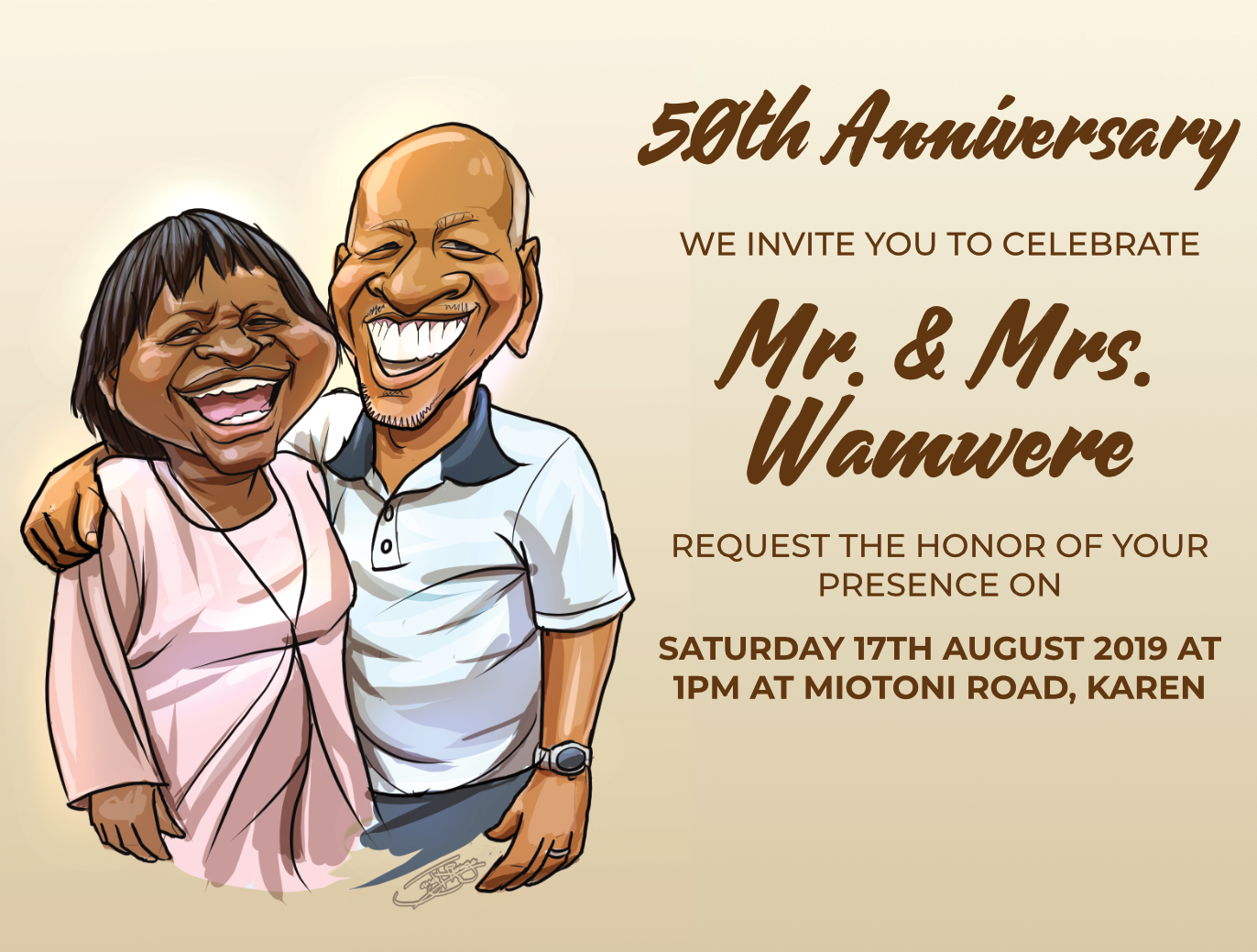 HEAD TO WAIST CARICATURE
SIMPLE BACKGROUND
INVITATION TEXT
13,500 KES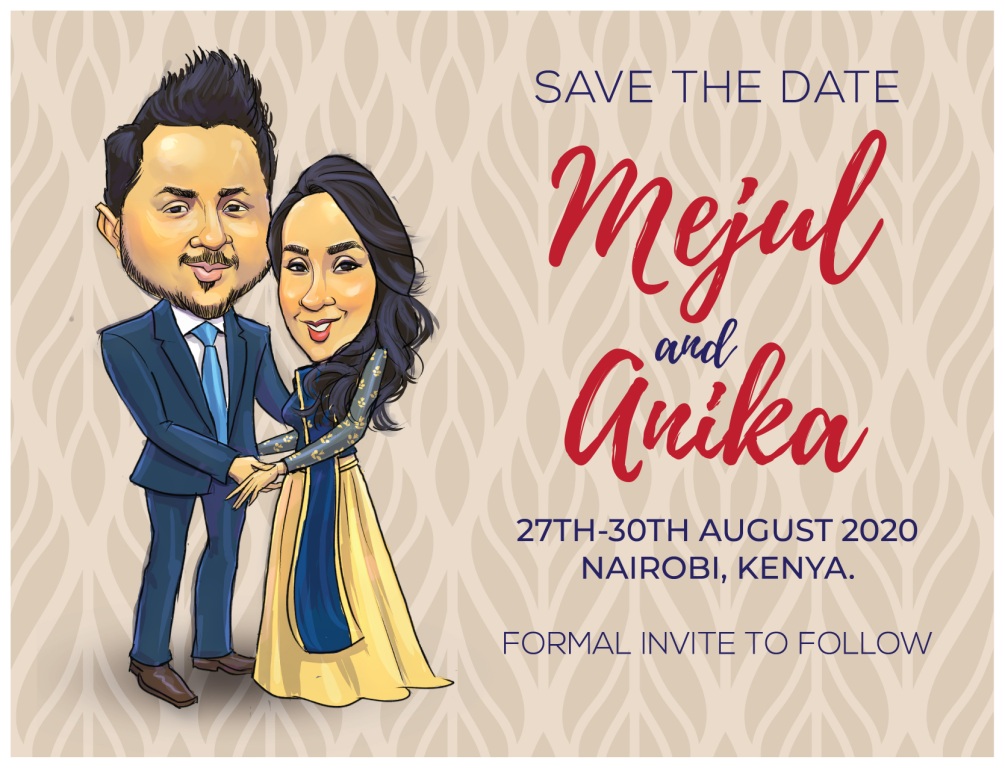 FULL BODY CARICATURE
SIMPLE BACKGROUND
INVITATION TEXT
17,500 KES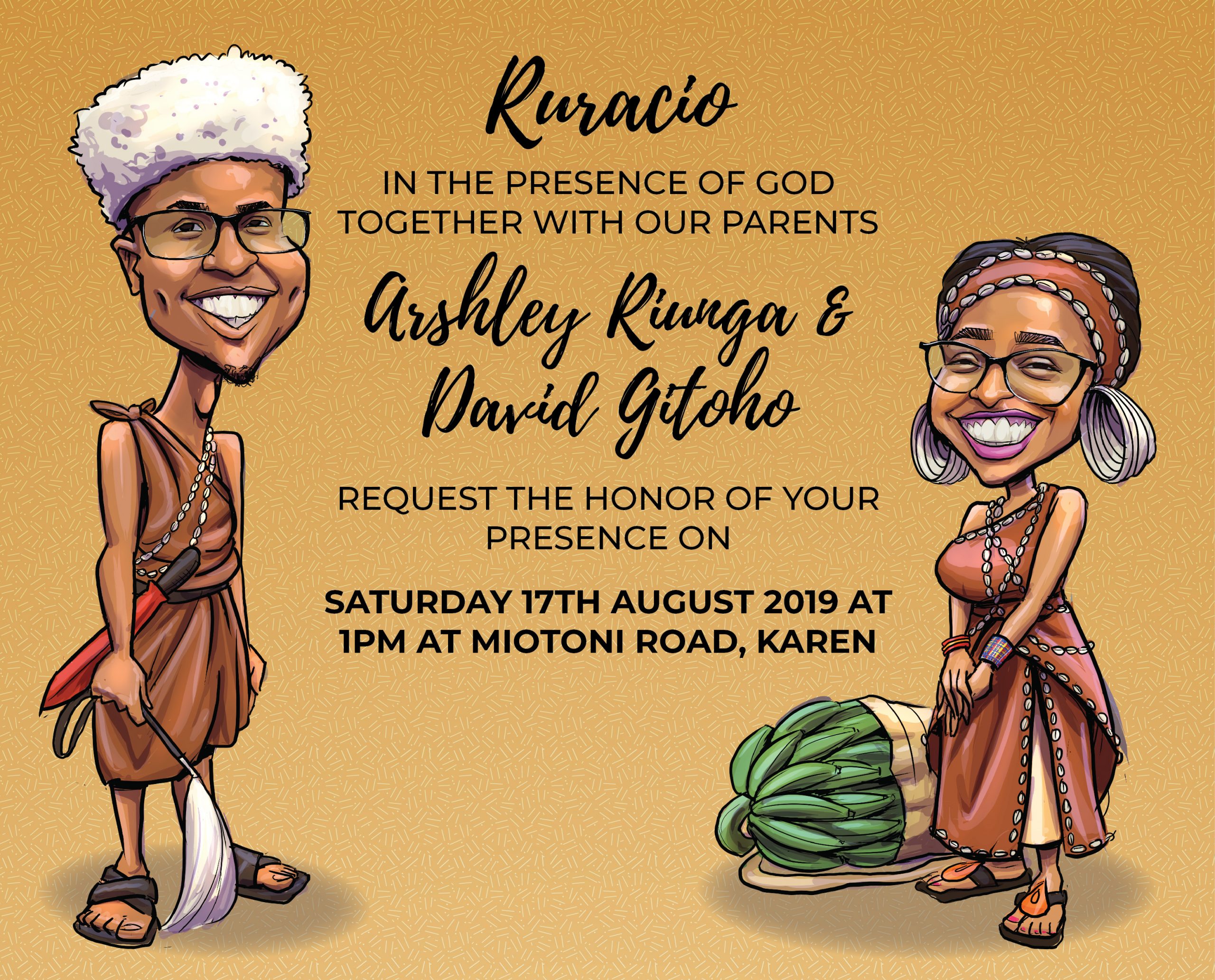 THEMED FULL BODY CARICATURE
SIMPLE BACKGROUND
INVITATION TEXT
18,500 KES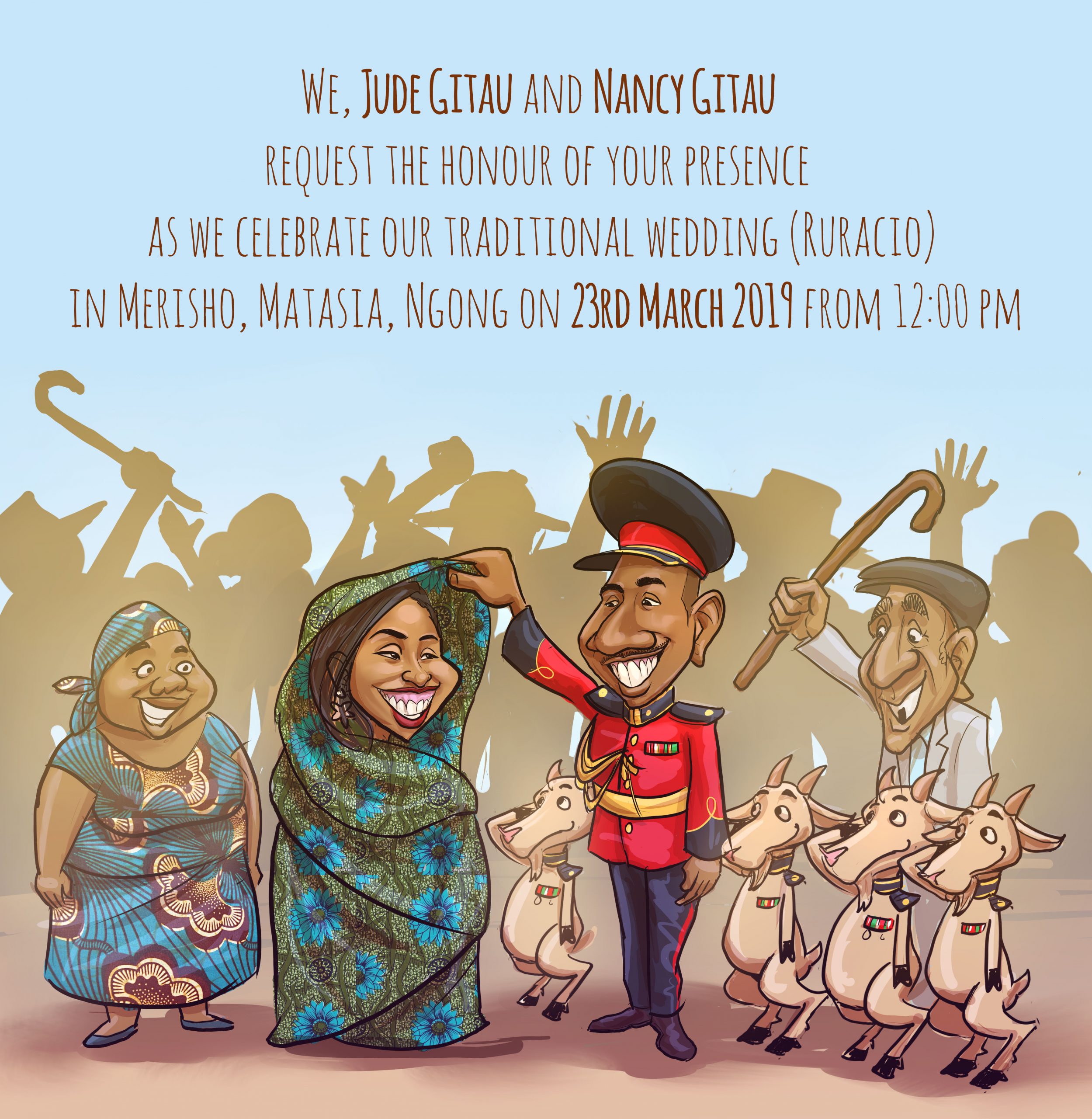 CUSTOM THEMED FULL BODY CARICATURE
EXTRA PROPS AND BACKGROUND
INVITATION TEXT
25,000 KES
LIVE CARICATURE PACKAGES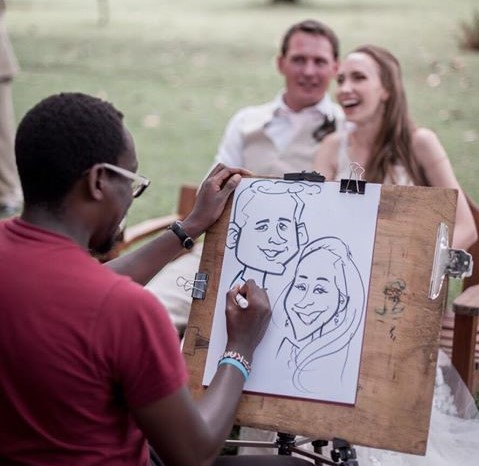 12,000 KES per hour, PER ARTIST
» BLACK AND WHITE CARICATURES ON PAPER
» 20 CARICATURES PER HOUR
» WEDDING DATE/ MESSAGE ON EACH PAPER
» FREE TUBE PACKAGING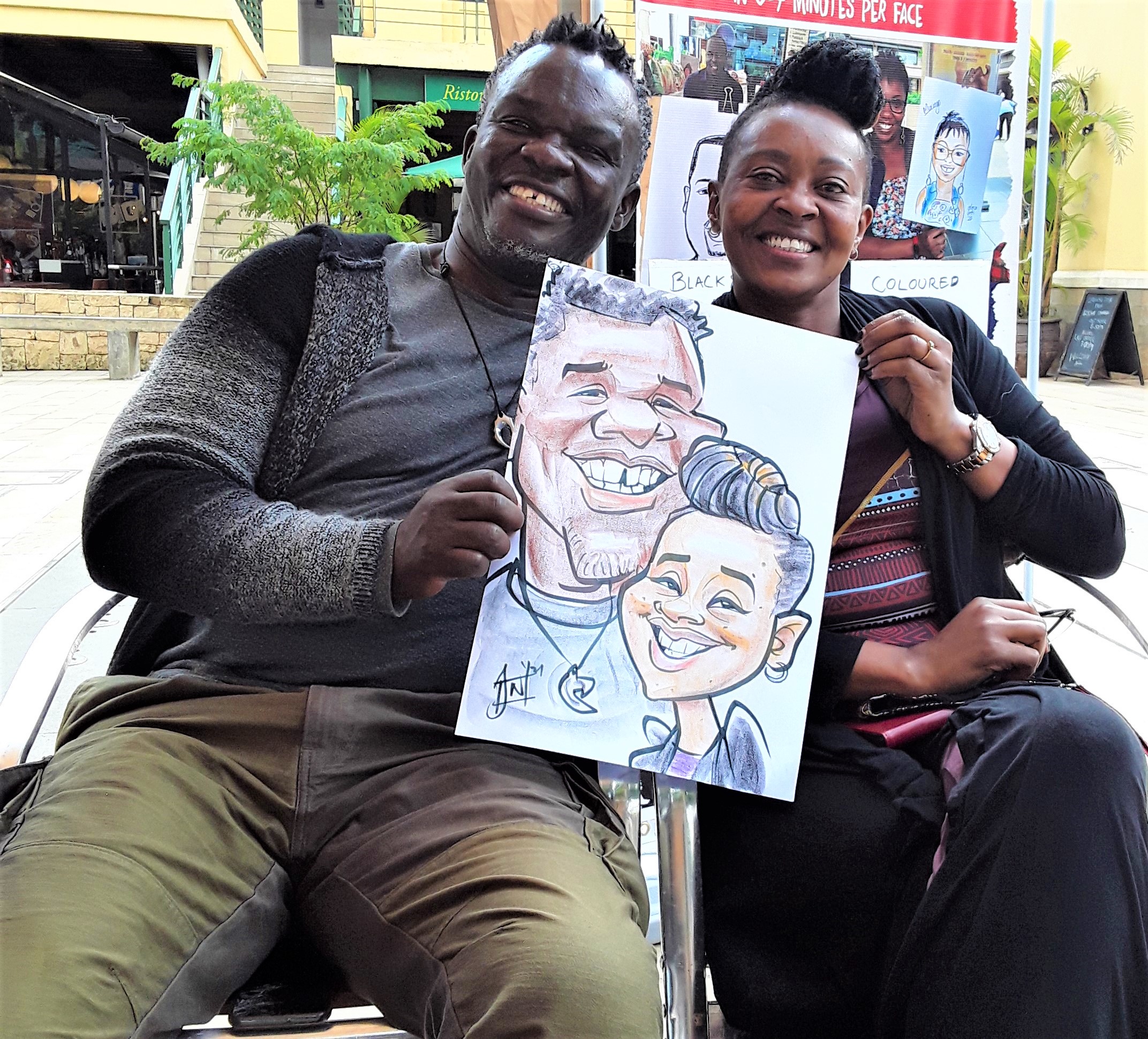 15,000 KES per hour, PER ARTIST
» COLORED CARICATURES ON PAPER
» 15 CARICATURES PER HOUR
» WEDDING DATE/ MESSAGE ON EACH PAPER
» FREE TUBE PACKAGING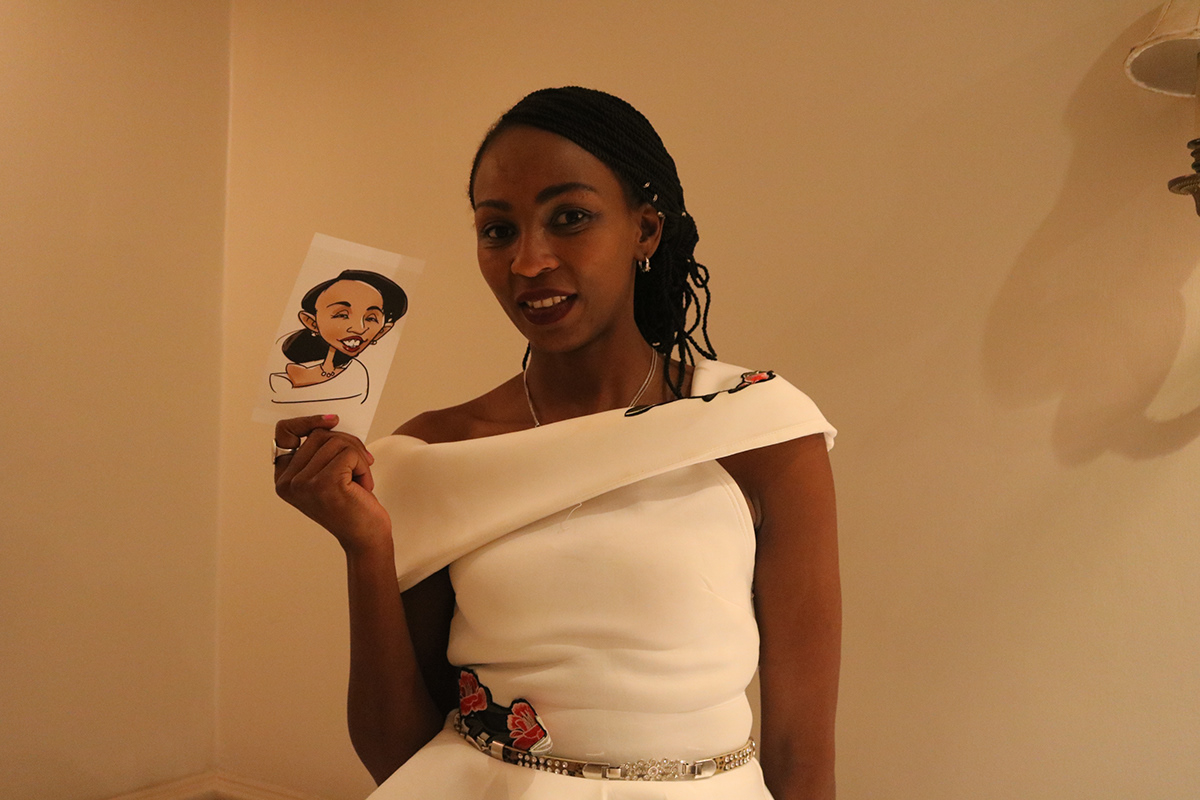 15,000 KES per hour, PER ARTIST
» 8-10 CARICATURES PER HOUR
» COLOR DIGITAL CARICATURES
» LARGE SCREEN FOR MAX VISIBILITY
» COLOR MESSAGE/ DATE ON EVERY DRAWING
» FREE 4×6 COLOR, 1-MINUTE, PRINTING
» SAME-DAY DIGITAL DOWNLOADS
» INSTANT DOWNLOADS FOR SMARTPHONES