Celebration
Our caricatures will be the life of your party!
 

GET A QUOTE NOW!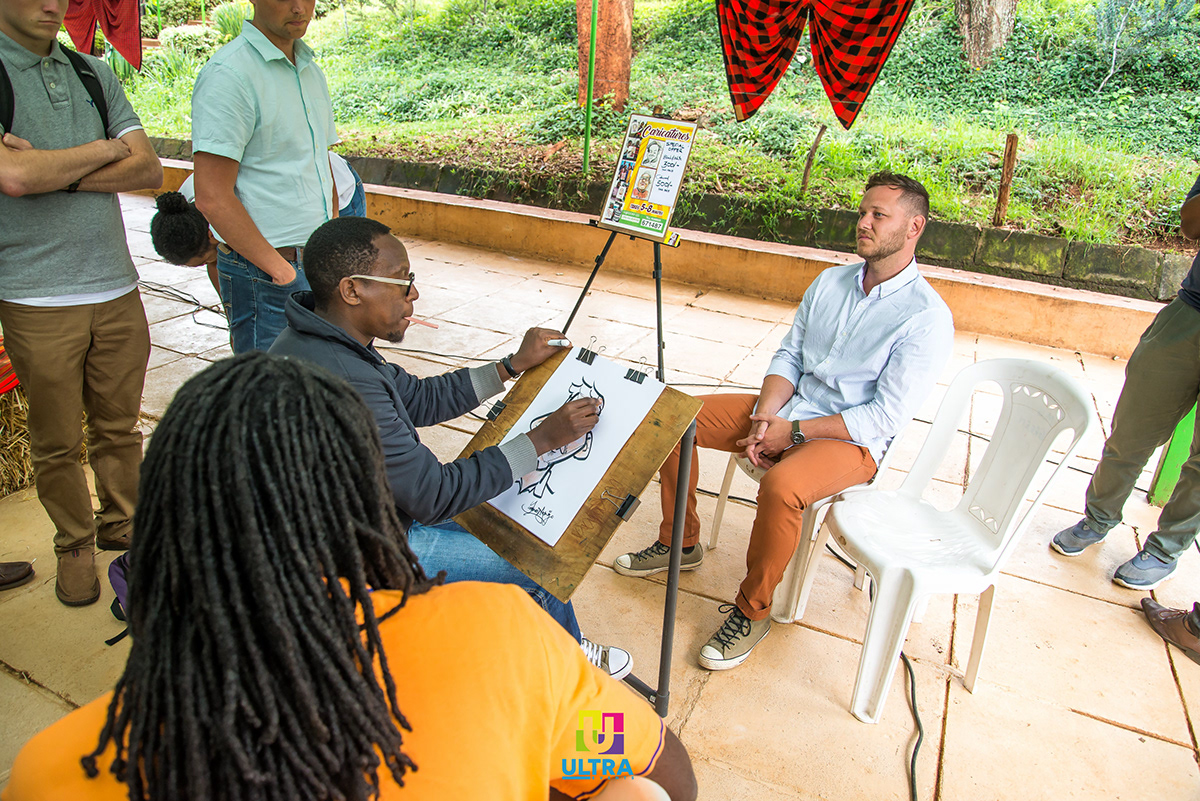 why book us for your party?
free logo/ event message on each drawing
We'll print a black and white logo/message on the bottom of each paper so that each drawing your guests take home will have your branding on it.
We'll get everyone drawn
In one hour we can draw 30 black and white faces, 15 colored faces and 10-12 digital faces. Need extra artists? We can handle it.
YOU'RE GUARANTEED TO WORK WITH A PROFESSIONAL
We have had 4 years in the business and all of our artists are hand picked experts in the field. We guarantee a punctual, polite, and completely professional experience for you.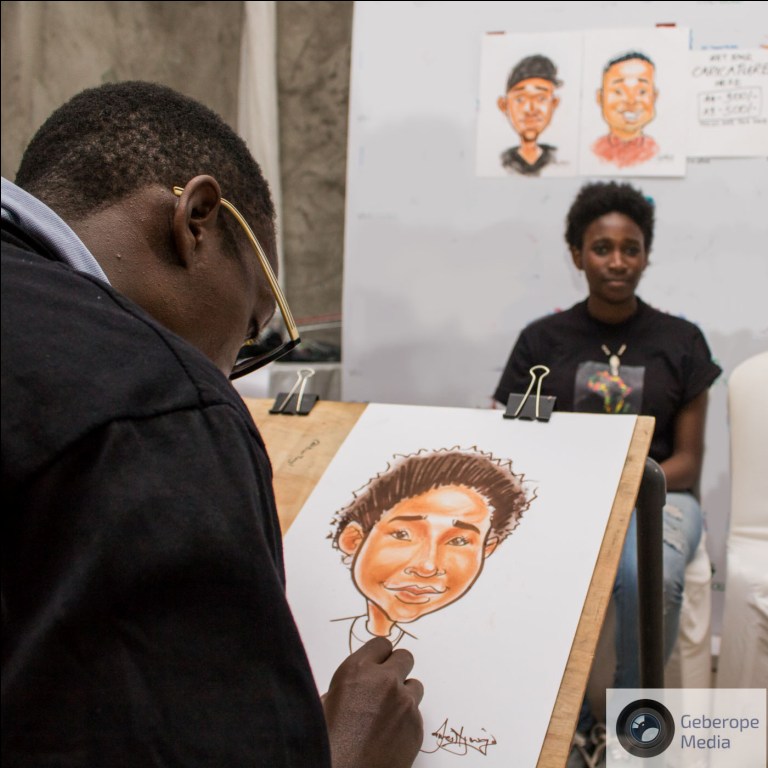 here's what we can DO FOR YOU: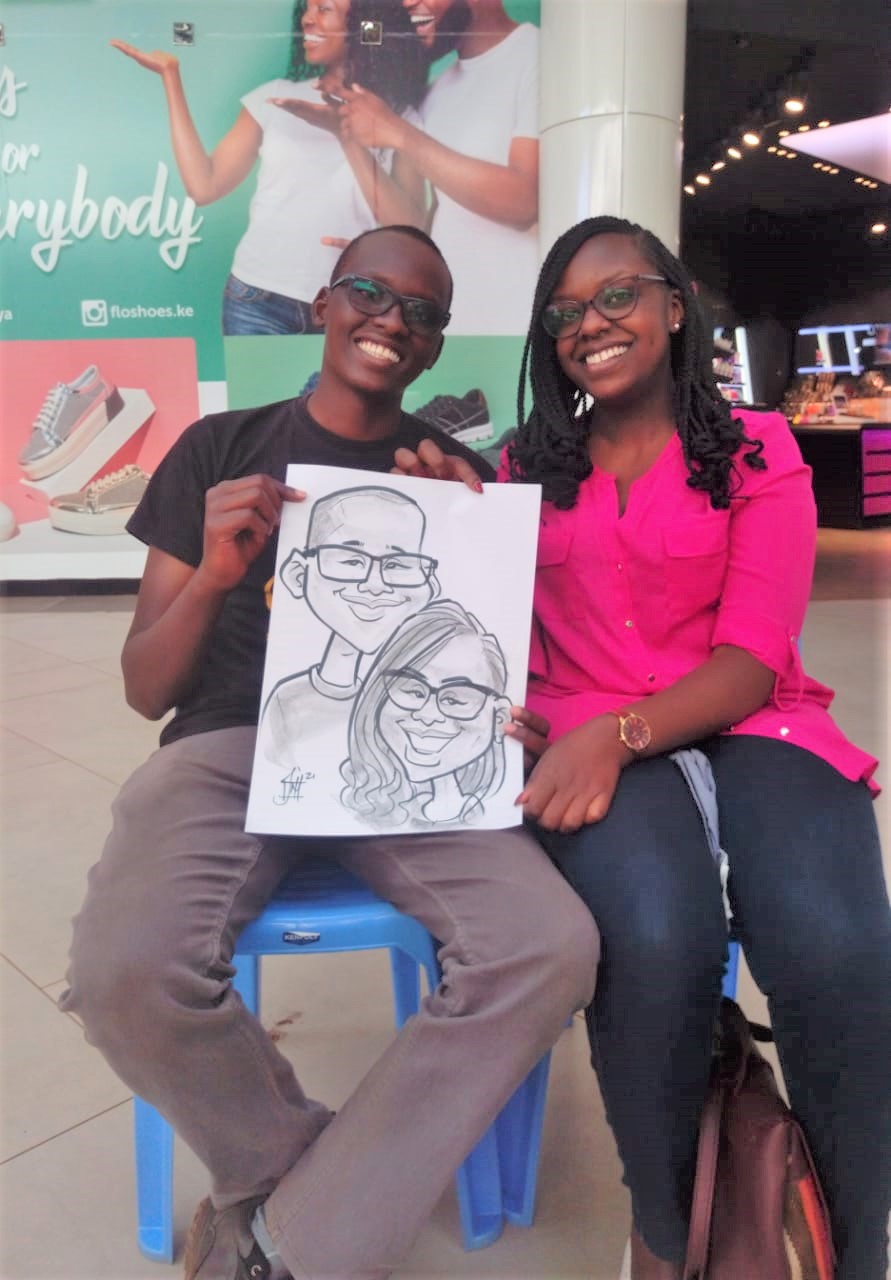 10,000 KES per hour, PER ARTIST
» BLACK AND WHITE CARICATURES ON PAPER
» 20 CARICATURES PER HOUR
» FREE TUBE PACKAGING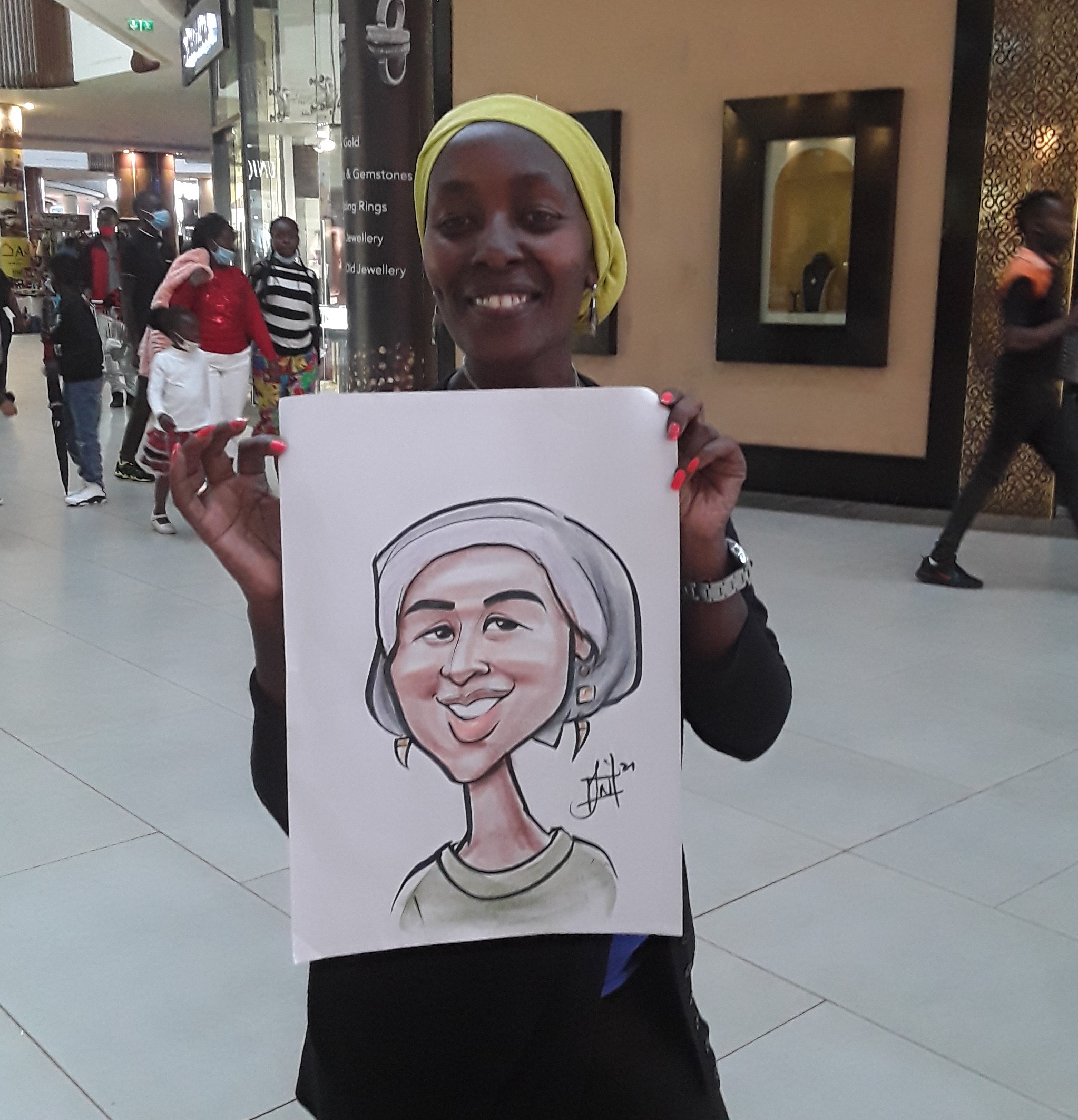 12,000 KES per hour, PER ARTIST
» COLORED CARICATURES ON PAPER
» 15 CARICATURES PER HOUR
» FREE TUBE PACKAGING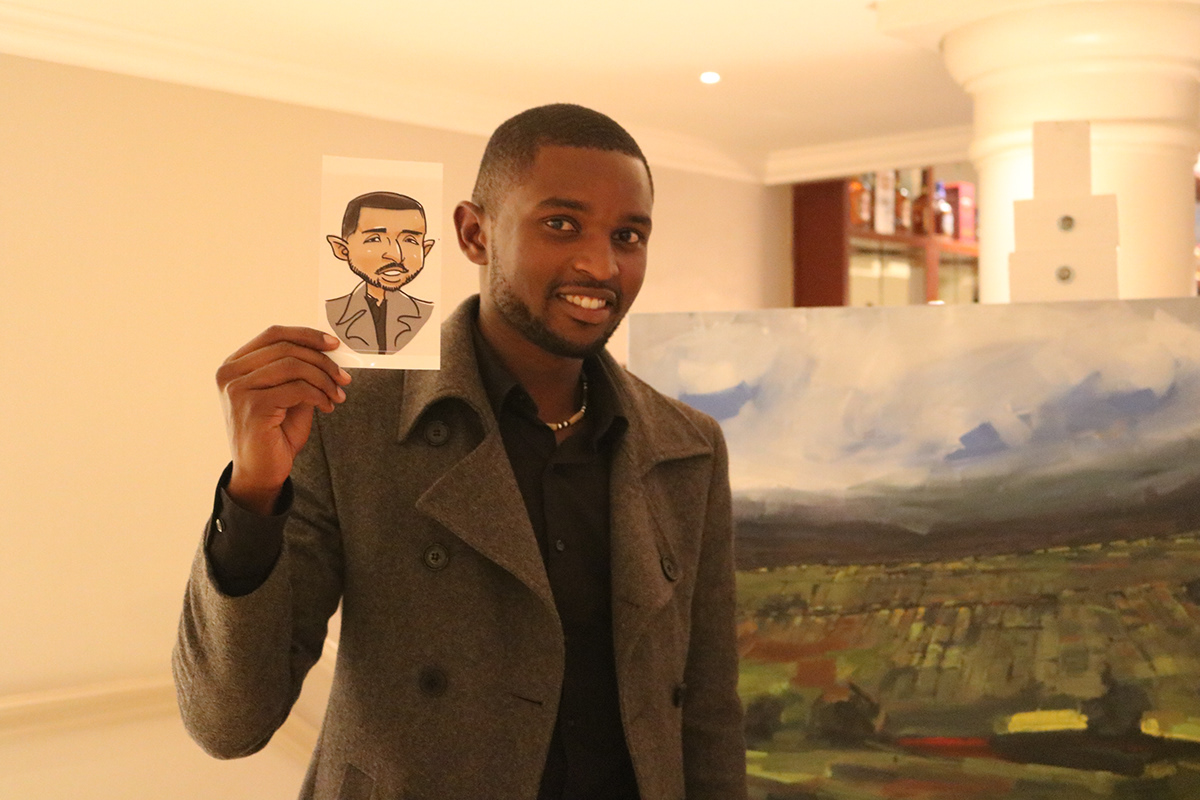 20,000 KES per hour, PER ARTIST
» 8-10 CARICATURES PER HOUR
» COLOR DIGITAL CARICATURES
» LARGE SCREEN FOR MAX VISIBILITY
» FREE 4×6 COLOR, 1-MINUTE, PRINTING
» SAME-DAY DIGITAL DOWNLOADS
» INSTANT DOWNLOADS FOR SMARTPHONES